Release. Relax. Restore.
In the Mountains of North Carolina
The Art Of Living Retreat Center in Boone, NC
November 1 – 4, 2018
Are you ready to let go, release the tension, and tap back into the creative wisdom of your spirit?
Do you want to transform the way you care for yourself and others in your life?
Are you in need of stillness, rest and deep relaxation in order to mindfully integrate all that's transpired over the past year?
Does your body crave real and delicious whole foods that are vegetarian and locally sourced?  Or daily yoga to stretch and restore your muscles?
If your answer to these questions is a deep resonating YES, this retreat is for you. Here's why:
As you spend four days and three nights in the Blue Ridge Mountains of North Carolina, you will nourish your body with exquisitely prepared, clean and nutrient dense foods, and be led through an intentionally created series of experiences for your mind, body and soul, designed to deepen your connection to yourself. Inspired by Mother Nature and her instinctual release of leaves in Autumn, you, too will be invited into intentional release of that which no longer serves you in preparation for the winter months ahead.
What makes this retreat unique is how we'll use ontological life coaching tools to gain clarity on your relationship to self-care, what may get in the way of a consistent practice and what your life will be like when you are consistently "sourced" from the inside out. Combined with the knowledge of your Ayurvedic dosha, you will be supported to create a personalized, printable and realistic self-care plan.
The Location
Nestled within the breathtaking Blue Ridge Mountains of North Carolina, this ayurvedic yoga and meditation retreat center is a peaceful sanctuary designed to comfortably accommodate groups of 15-200.  Following ancient architectural principles, the meditation hall of the Art of Living Retreat Center "is designed to lift the spirit and focus the mind."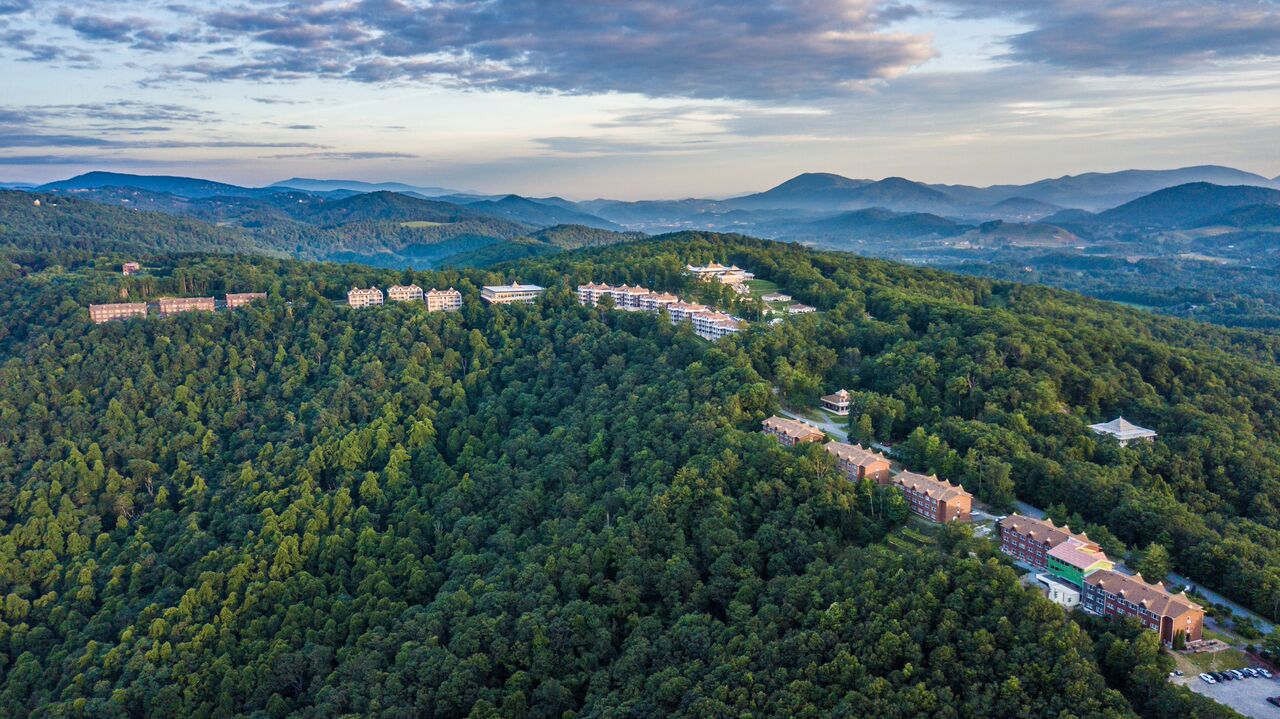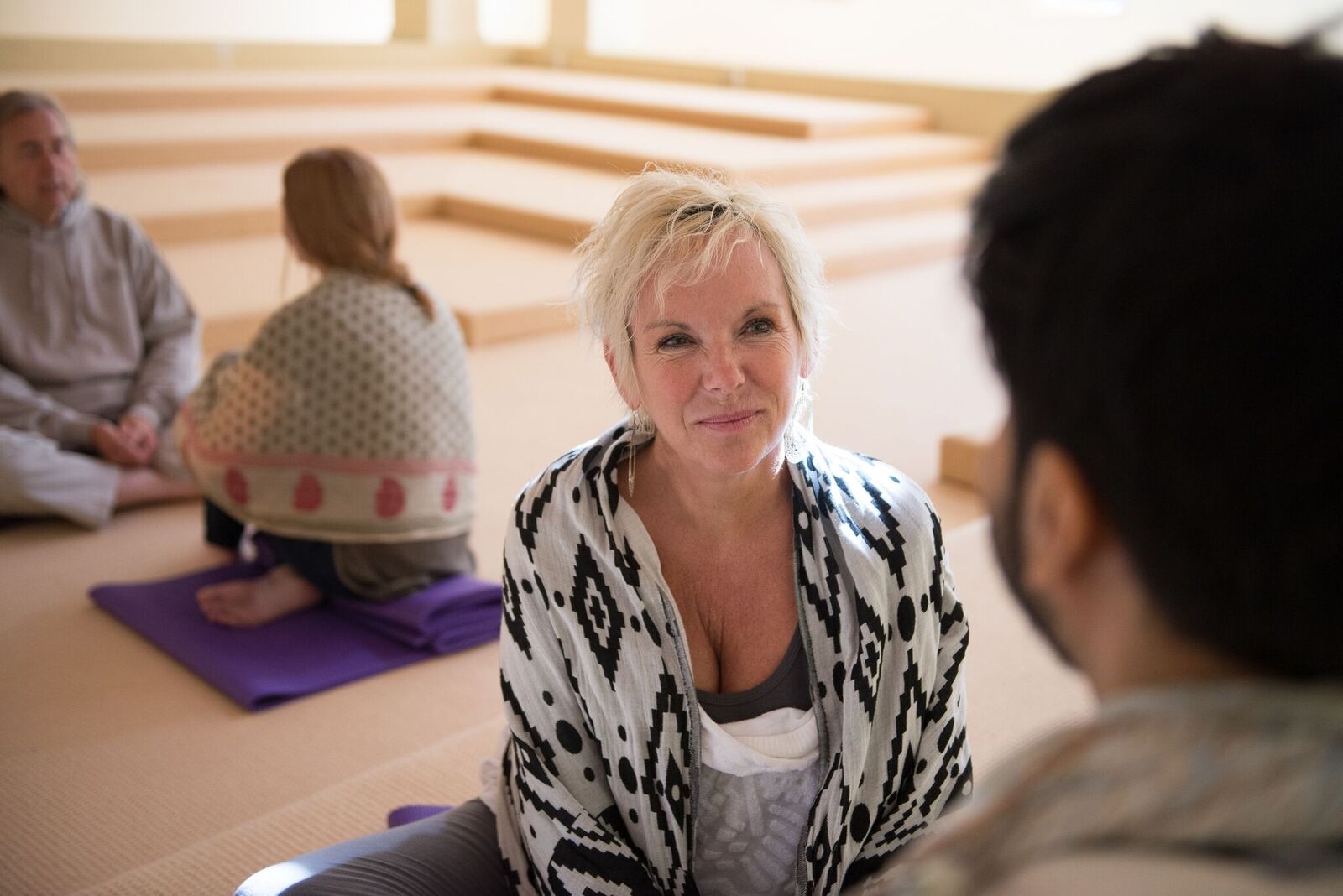 Envision it… Life Coaching
What makes this retreat so unique is bringing the best of retreat self care together with ontological life coaching techniques — Through the support of ontological life coaching techniques, you will gain clarity on your relationship to self-care, what may get in the way of a consistent practice and what your life will be like when you are consistently "sourced" from the inside out.  Combined with the knowledge of your Ayurvedic dosha, you will be supported to create a personalized, printable and realistic self-care plan (complete with check boxes!) uniquely designed to nourish you through the winter season ahead, laying ground for a fertile spring. You can even modify this ritual as needed for the different seasons of your life.  The best part?  No perfection required for this routine.  It will be as fluid as your spirit, the check boxes are only there to support your mindfulness.
Mornings
You awake to a crisp fall morning overlooking the Blue Ridge Mountains. As you breathe in the fresh air, your hands are warmed by a mug of soul-soothing tea.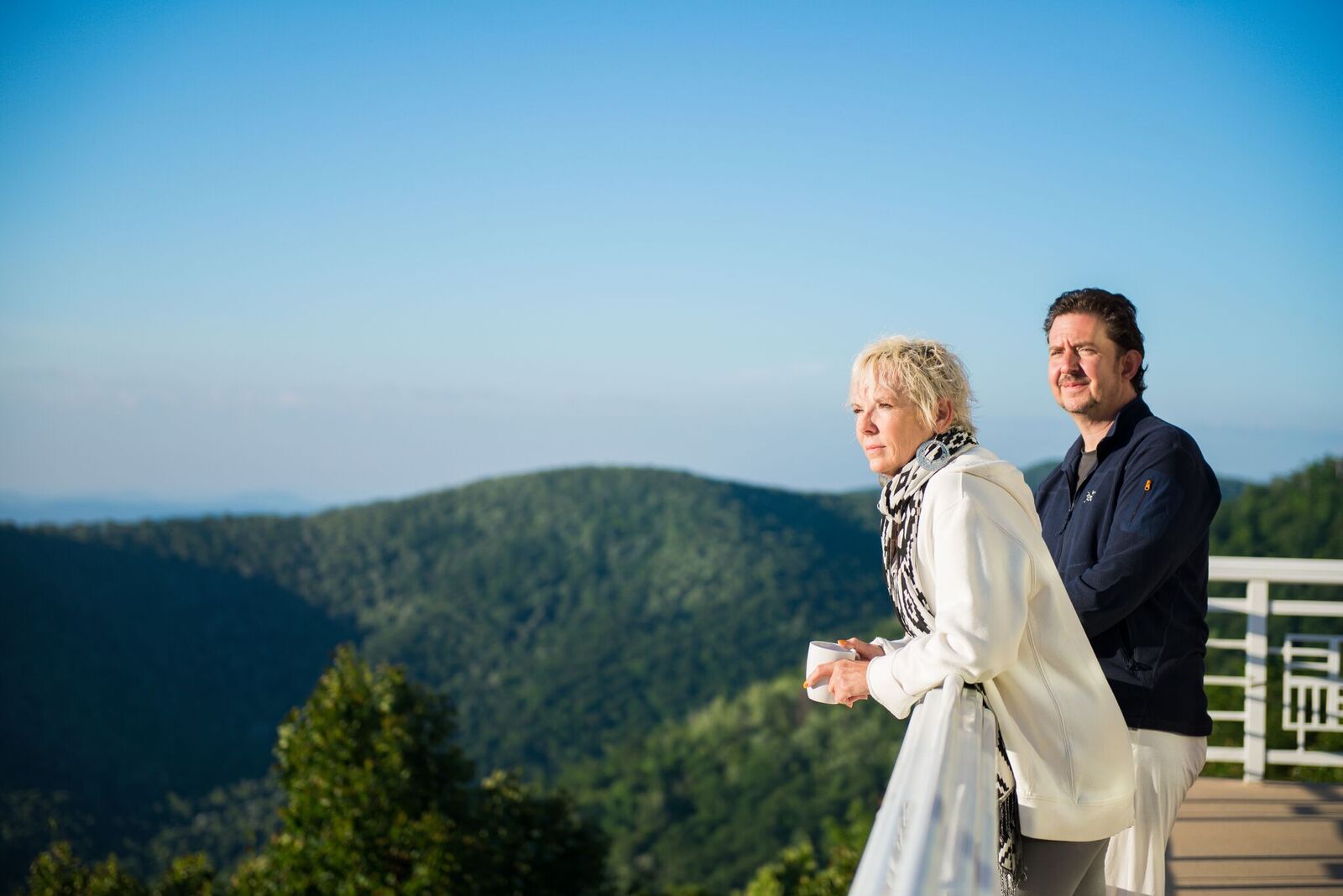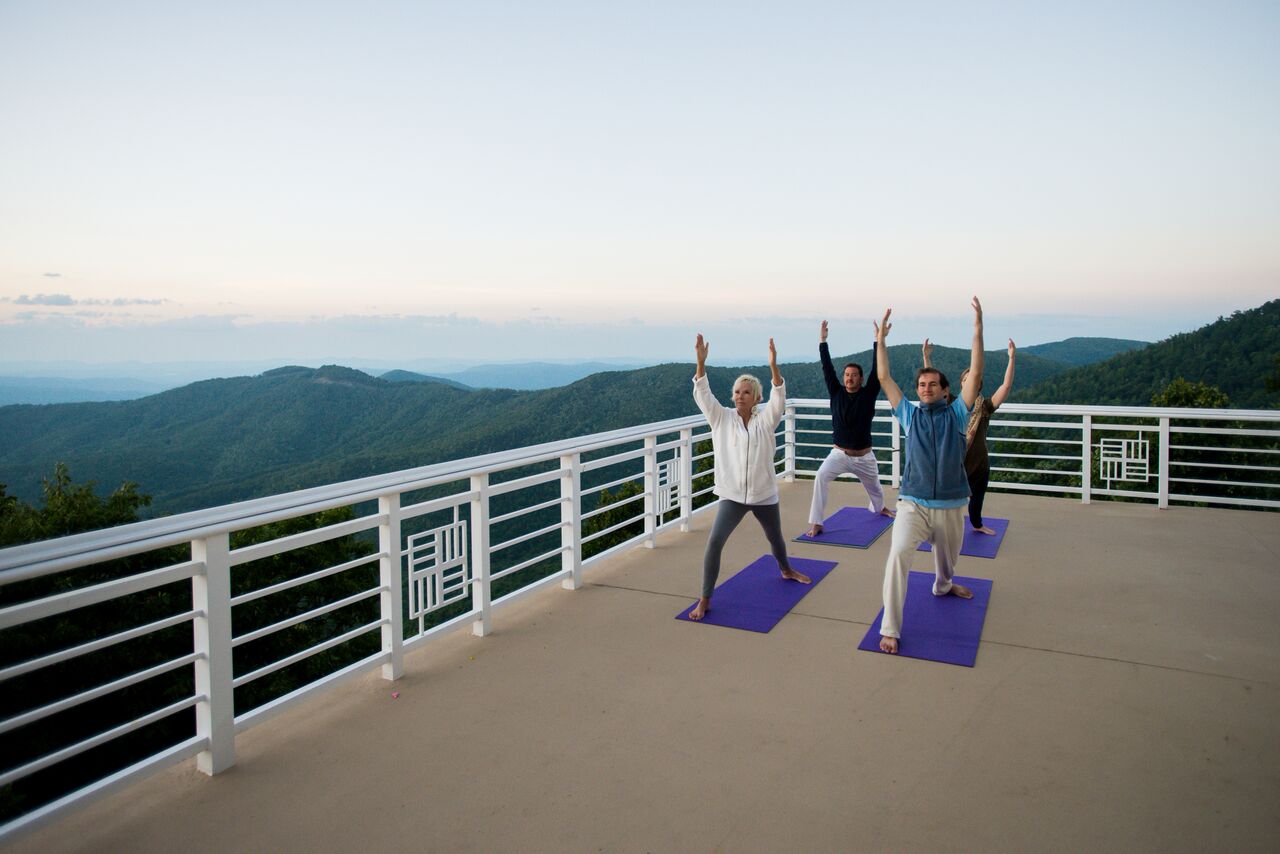 Yoga
Sense the calm overtaking your body as you surrender into the props and poses of deep stretch restorative yoga.  Sinking more deeply into relaxation, gravity does much of the work as you hold poses for longer periods of time creating space in the body and mind — a perfect practice to guide you more deeply into meditation and a good night's rest while slowing down the mind.
Moving slow and focusing on a broad range of motion, we will chillax our bodies below the expansive sky.  Chillax yoga moves at a relaxed pace and builds flexibility — a perfect compliment to the deep stretch restorative yoga we will be practicing.
Food for Body, Mind & Spirit
Drawing on influences from the local harvest in Boone to Bombay and even the Caribbean, the chefs aim to please the palate with vegetarian nourishment that will leave you deeply satisfied.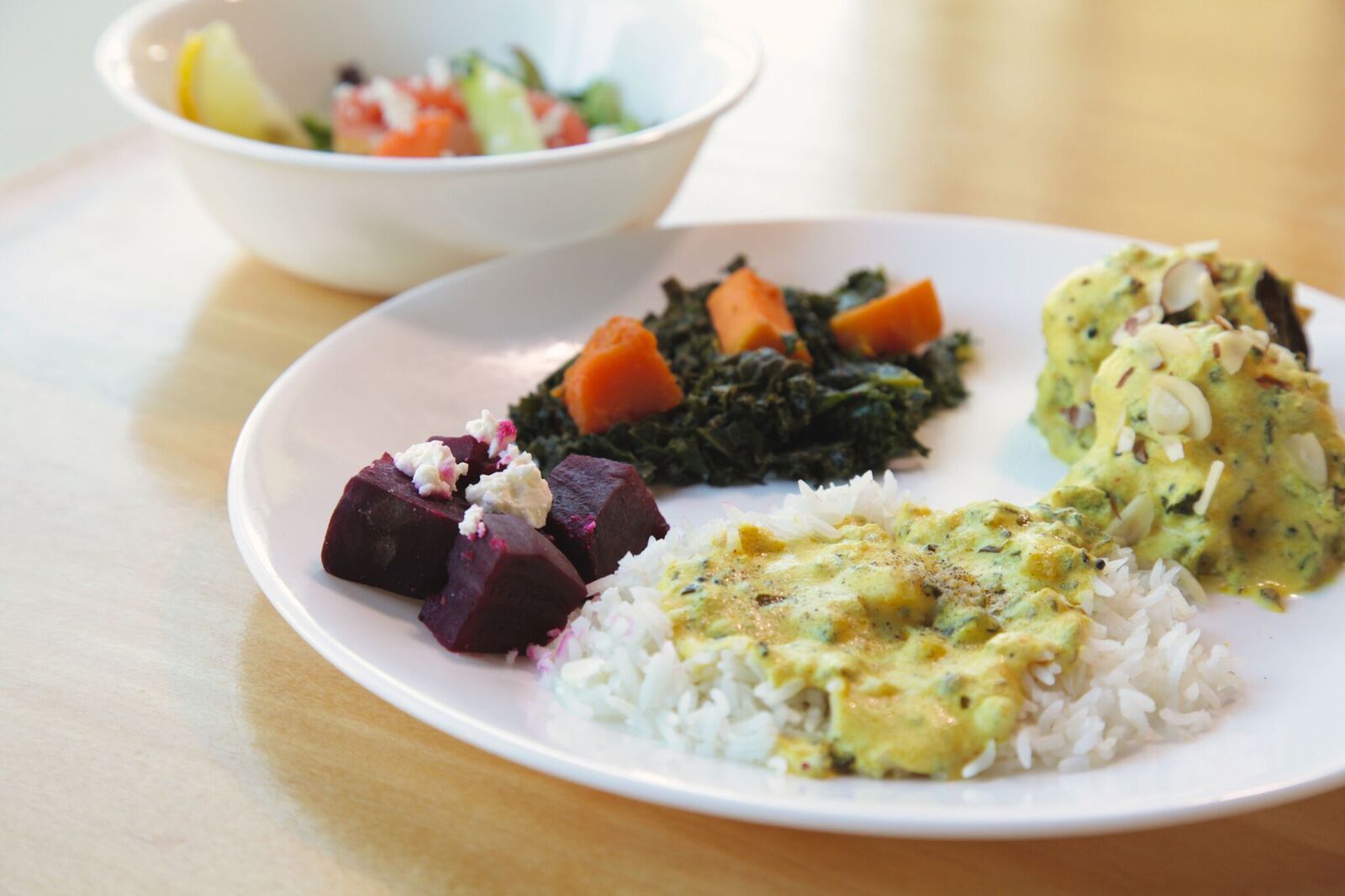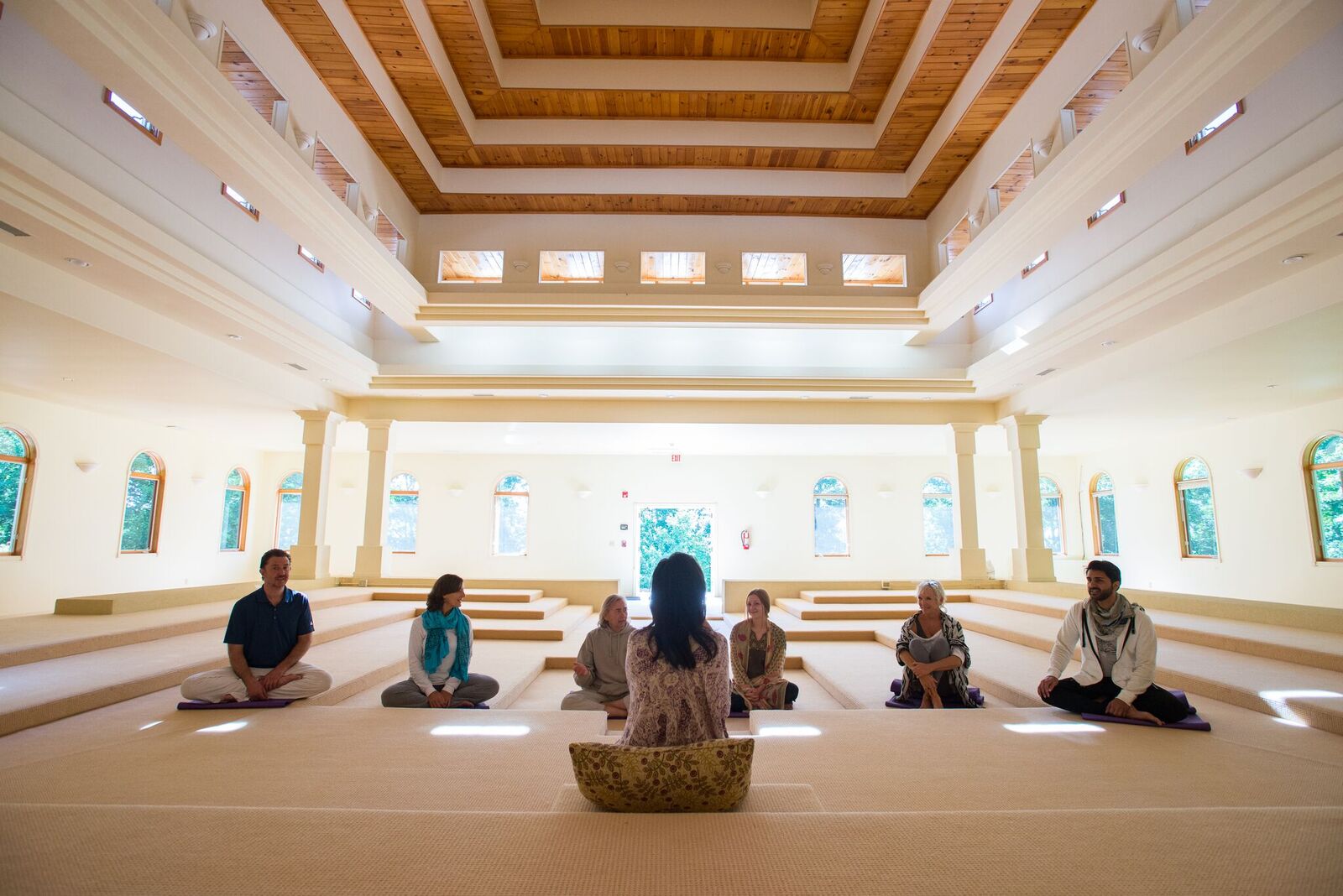 Ayurvedic Educational Workshop
You will come to an understanding of your body's unique needs based on your specific ayurvedic dosha (mind-body types).  With this awareness, you can achieve and maintain a vibrant and joyful state of health while creating a lifestyle that supports your unique nature.
Meditation
Don't think you know how to meditate?  Don't worry — from guided meditation to visualization, we'll lead the way so all you have to do is relax into the experience.  You will learn techniques to use on your own for years to come designed to ground and source your energetic system as well as release draining energies.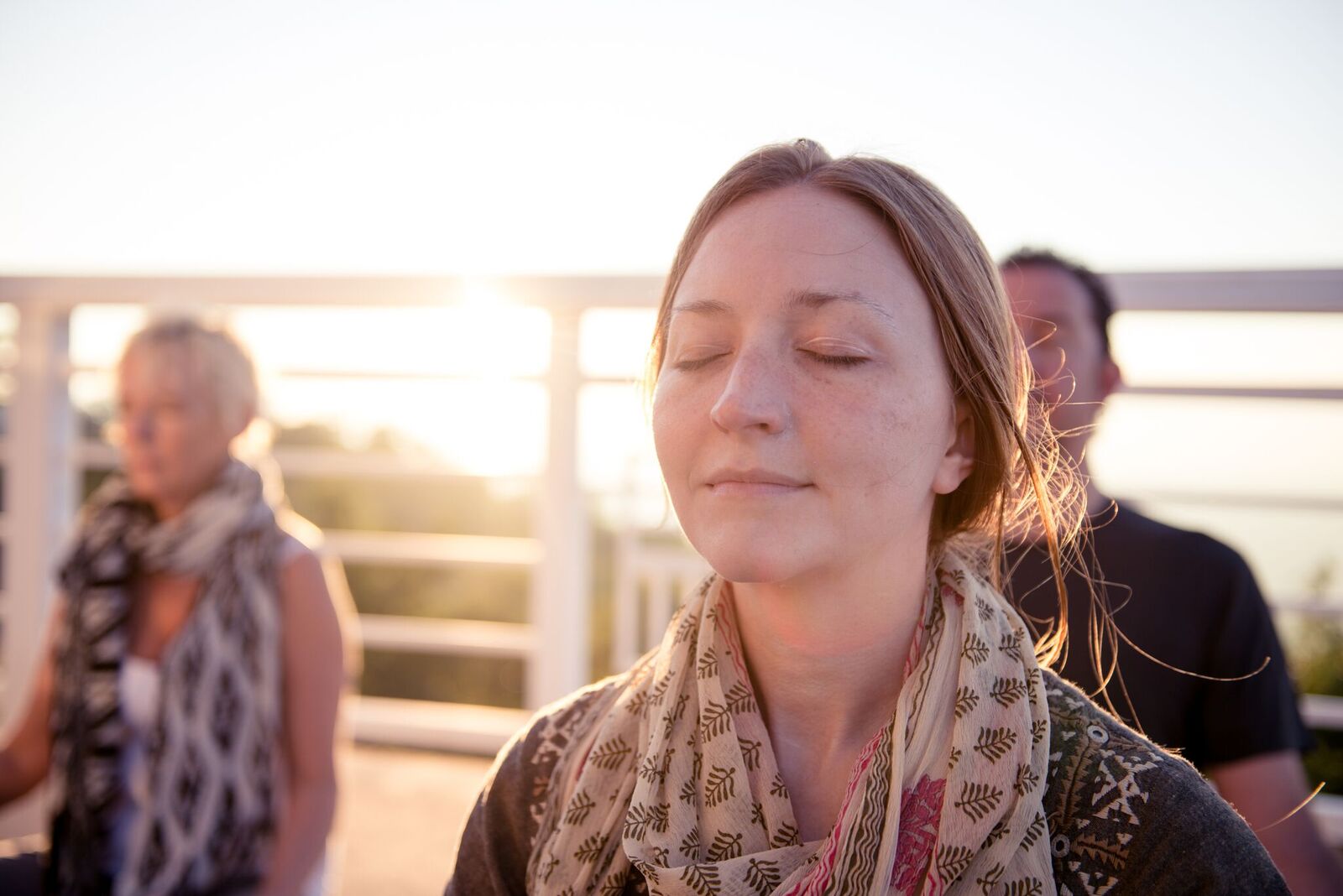 Afternoons are all your own to source your spirit in whatever way your intuition calls…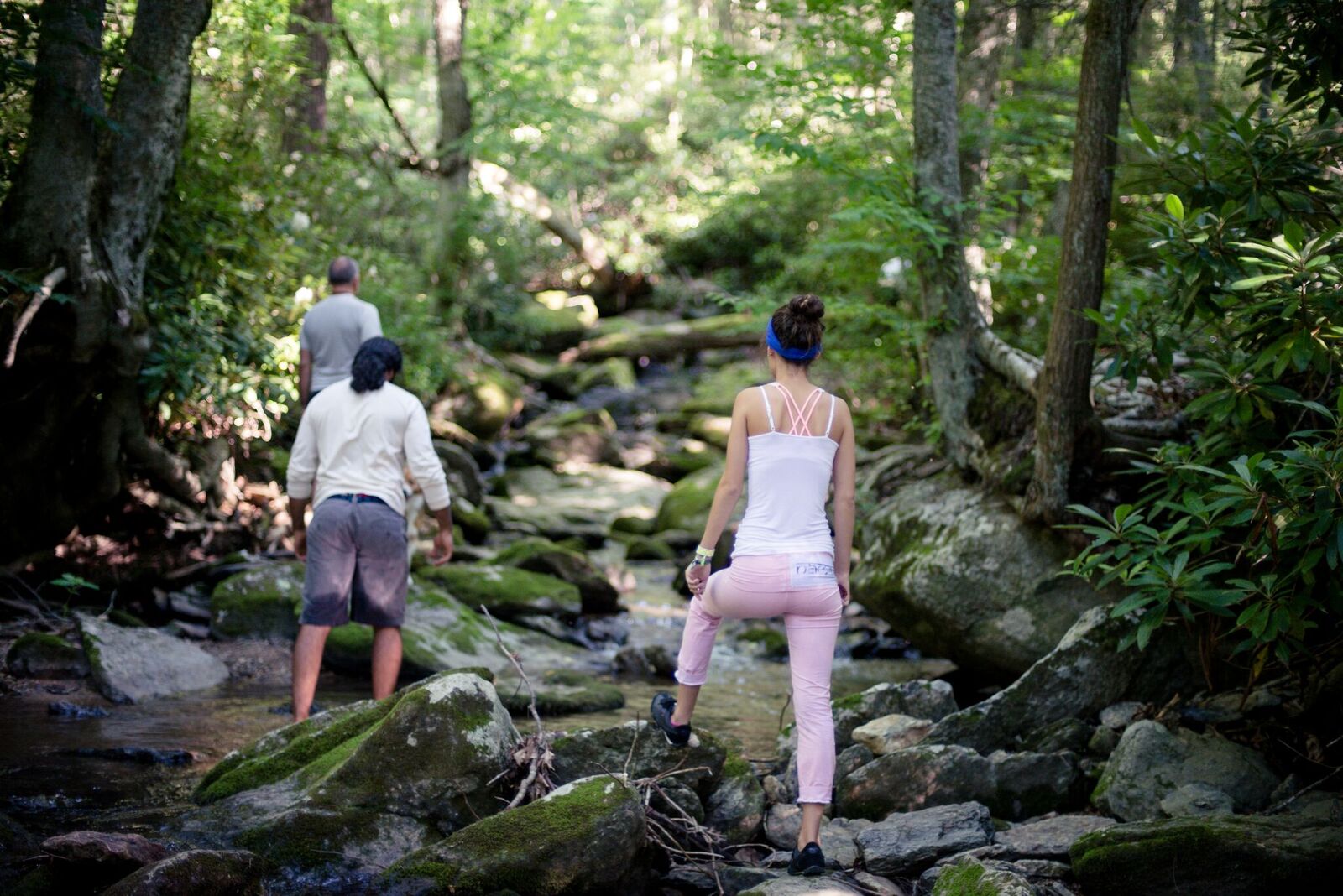 Get your heart rate up and stimulate your senses while hiking through the majestic Blue Ridge Mountains!  As you breathe in the lush fall air and step over fallen autumn leaves, Mother Nature will beckon you to remember the power in surrendering to the natural rhythms of life.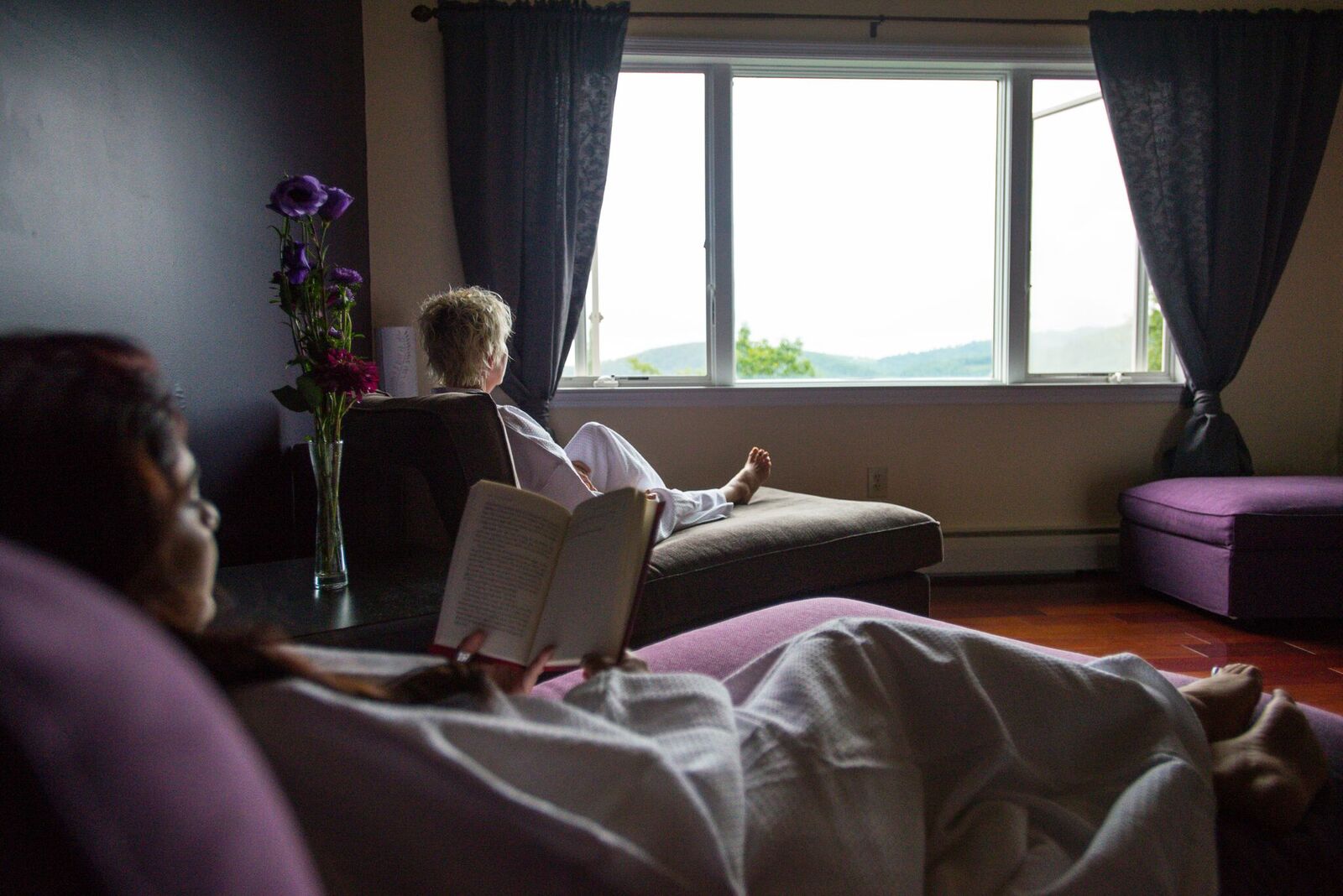 Or take the time you've been longing for to immerse yourself in a book
Ceremonial Bonfire
We will hold space for each other as we (metaphorically) throw things that no longer serve us into the bonfire.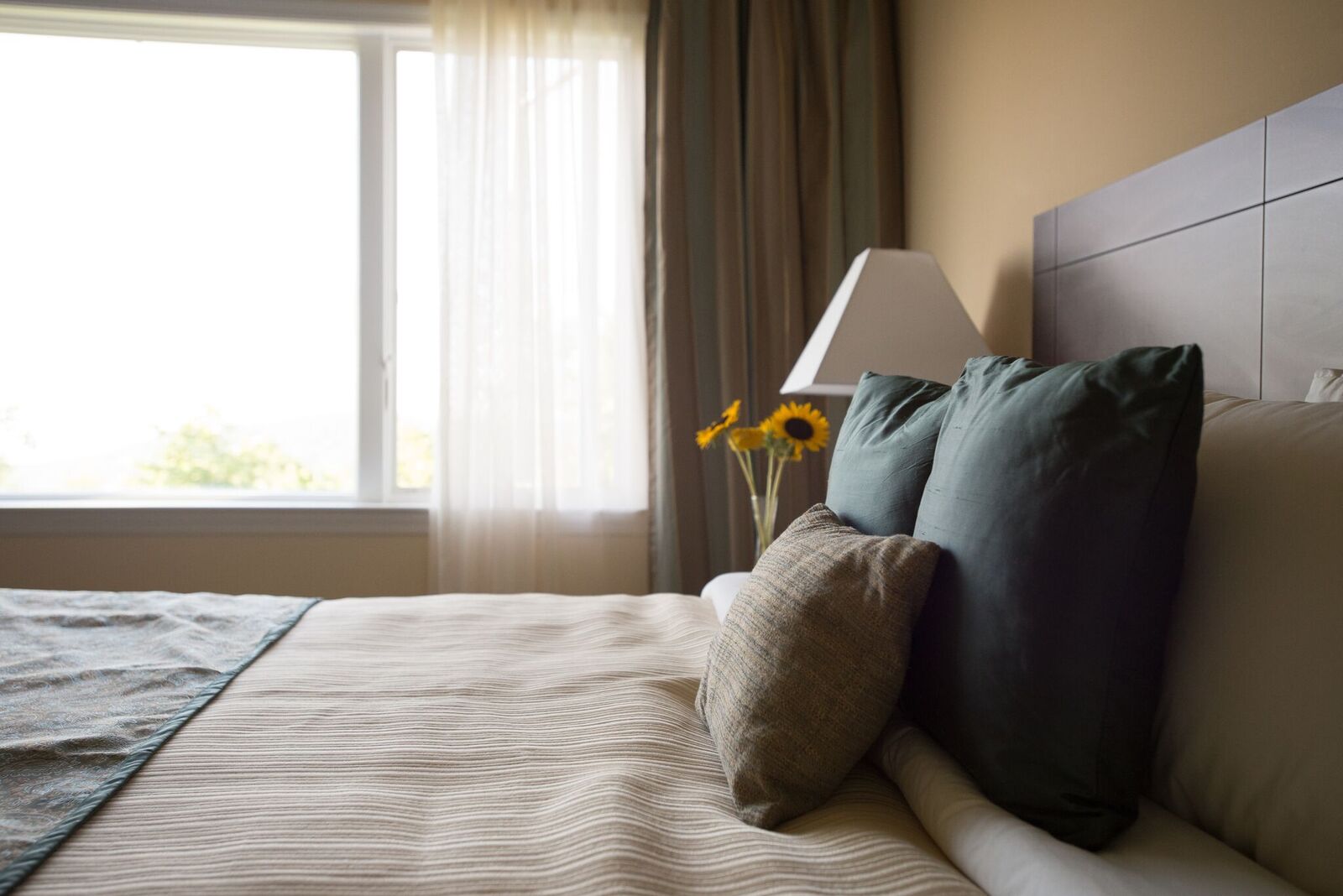 Sleep
Crawl into luxurious hotel suite covers or a comfortable and simple retreat room bed for a restful night's sleep after your day of fresh mountain air, restorative yoga and soul-connected group coaching sessions.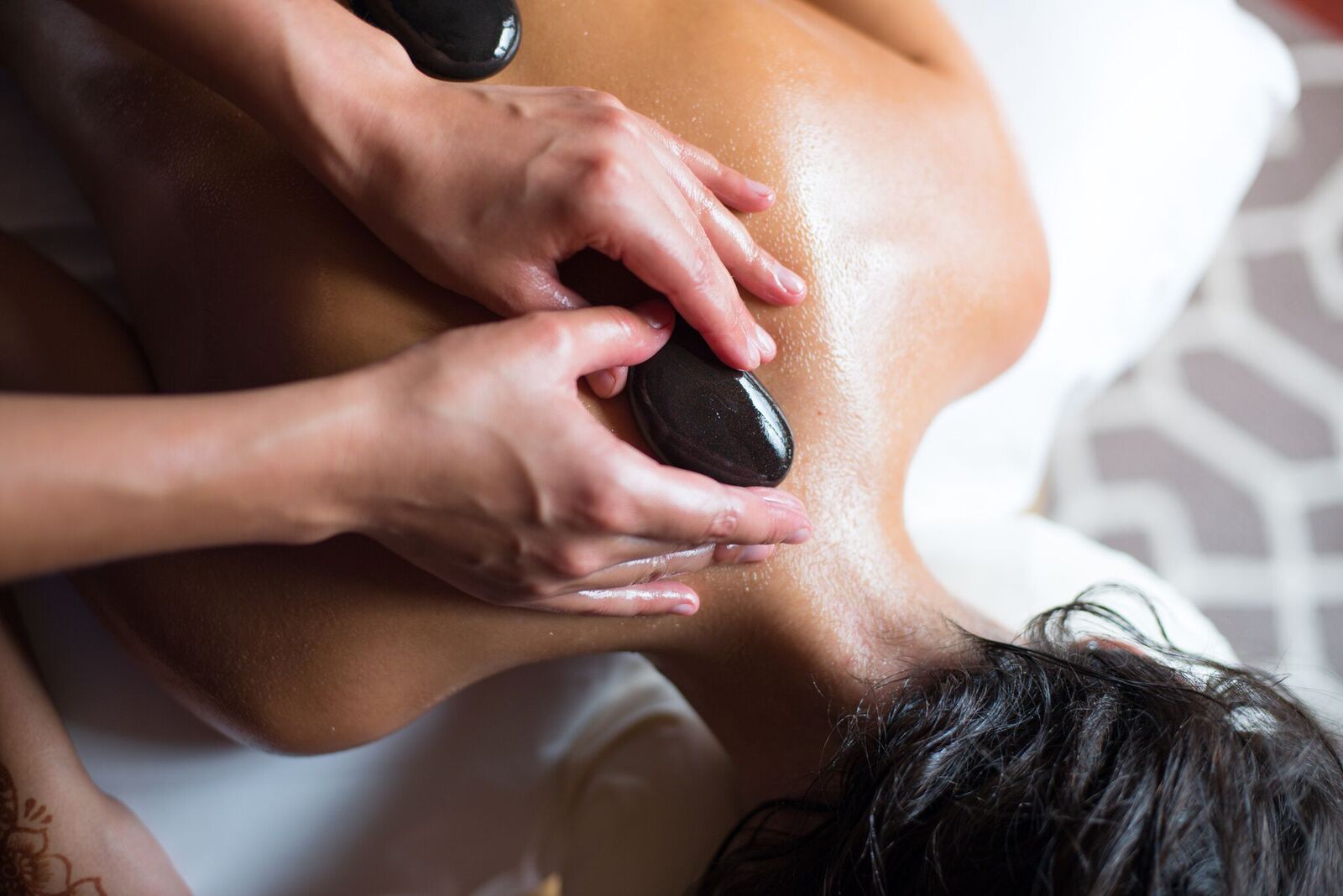 Organic Spa
Relax and unwind in a serene and restorative setting as you are pampered with one of the variety of optional time-tested cleanses and therapeutic spa services available for an additional cost at the Shankara Ayurveda Spa, rated #1 Ayurveda Spa by Organic Spa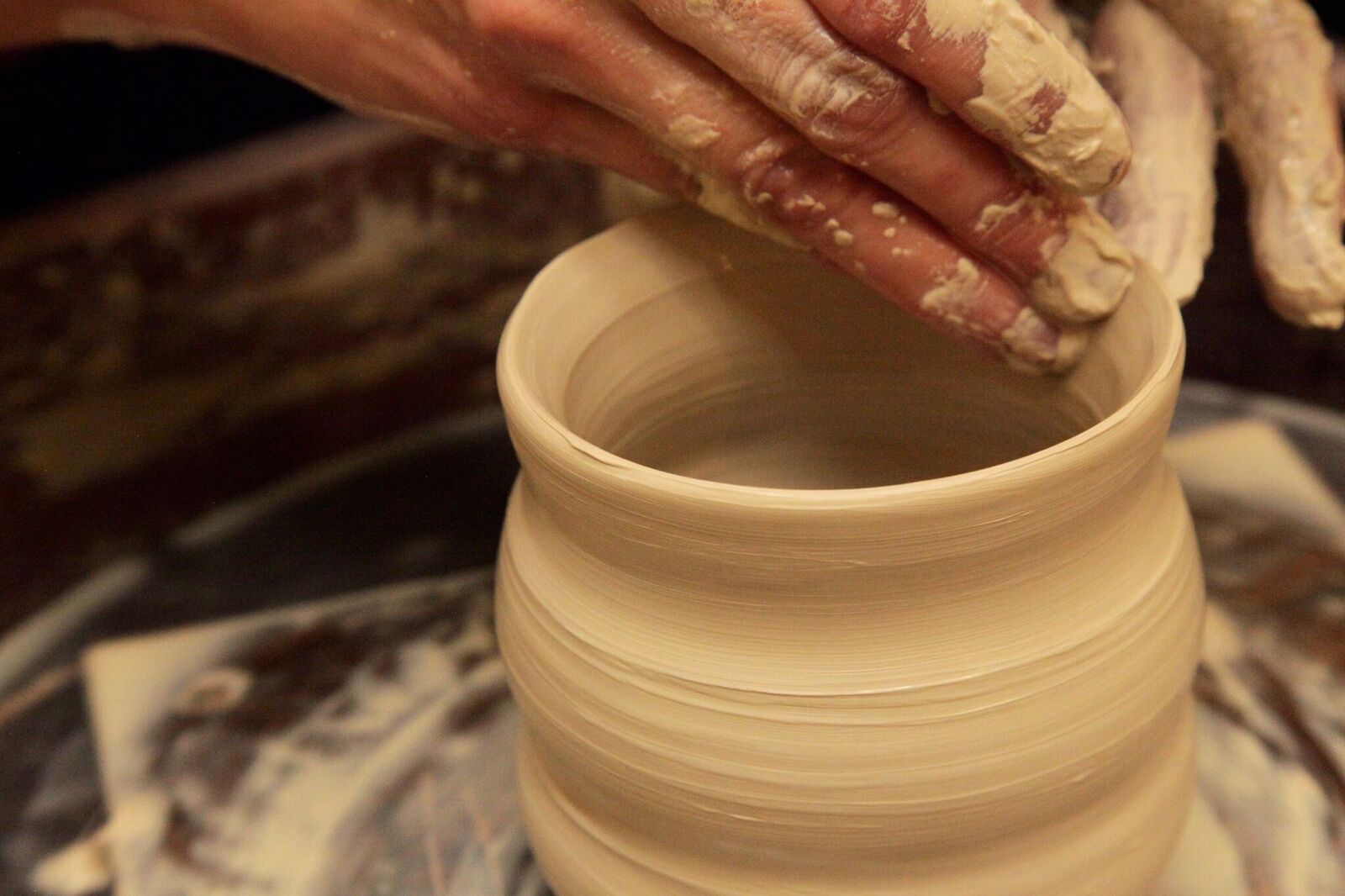 Pottery
Sink your hands into the smooth cool clay of the on-site pottery studio.  If your spirit seeks to create, an afternoon spent handbuilding or soothing your system with the rhythmic spinning of the throwing wheel are available options for an additional fee.
The Transformation
This is an immersive retreat designed to be a transformative experience that you'll integrate into everyday life when you return.
By Day 4 of this autumn inspired retreat, you will have:
A renewed sense of connection to your body, mind and spirit and return home rested, relaxed and restored
a personalized self-care ritual based on your doshas and designed for the winter months ahead
experiential training on breathwork and meditation you will be able take with you and use on your own whenever needed.
Dispelled myths and confronted limiting beliefs about what it means to take exquisite care of yourself from the inside out
Gained clarity around what you need most in your daily life and a commitment to yourself to be responsible for meeting that need.
An experience of oneness with those also in attendance
Bundled rate per person per night, all inclusive of lodging, meals, tuition and applicable taxes:
Hotel Room Single Occupancy – $1198.85
Hotel Room Double Occupancy – $1002.65 Retreat Room Single Occupancy – $1063.55
Retreat Room Double Occupancy – $914.72
Retreat Room Triple Occupancy – $860.60
Hotel Rooms are located on a mountain ridge, these rooms offer beautiful vistas of either the stunning Blue Ridge Mountains or the quiet magic of the forest.
Full or king beds
Private bathrooms
Include amenities such as TV, fridge & writing desk
Retreat Rooms are comfortable and simple, these rooms are located along the Eastern mountain slope and are a great option for those who desire peaceful relaxation accompanied by the music of the forest.
Two twin beds per room
Private bathrooms
Simply furnished
Check in at 3pm on Thursday, November 1st / Check out at 11am on Sunday, November 4th
Bonus gifts
Virtual group connection follow-up call
15 days of self-care practices designed for Highly Sensitive People (HSP's) and Empaths, but appropriate for all, delivered straight to your inbox
Not included in Retreat Pricing

Travel expenses including but not limited to: Flight, Car/taxi/Shuttle Services
Spa services
Pottery class
Local town excursions should you choose to venture out
Souvenirs, extras
Travel Information
Get directions from The Art of Living Center.
Disclaimers
This is an ayurvedic vegetarian retreat facility, meat and alcohol will not be served but are allowed in the privacy of your own room.
Full payment due to facility upon registration.
This retreat includes ontological life coaching which can be a confronting process and is not appropriate for those within the first year of any addiction or recovery treatment program.
This retreat is designed for those interested in and open to creating new awareness and deepening their relationship to themselves and their self-care through provocative conversation and forward moving action steps.
Details, agenda and content verbiage are subject to change without prior notice by retreat facilitators.
Please, visit The Art of Living Retreat Center's FAQs page
Cancellation Policy
Please note that cancellations must be received in writing to the retreat facilitators as well as the Art of Living Retreat Center in Boone, North Carolina. Cancellations received prior to October 18, 2018 will result in a full refund minus a $50 processing fee. Cancellations received after October 18, 2018 will result in a 100% loss of the total retreat cost and all moneys paid to retreat facilitators and/or retreat center.
Retreat facilitators reserve the right to cancel the retreat in the event that we do not meet the retreat minimum by September 1, 2018. In the event the retreat is cancelled by retreat facilitators all money paid will be fully refunded.
Trip Cancellation Insurance is strongly recommended to protect you in the event of an emergency. You can use our suggested Travel Guard Insurance online and choose from several policy options.
Be an early bird and save! Register before June 1, 2018 and you'll save $97 off retreat price.
(Registration and payment is handled by The Art of Living Retreat Center.)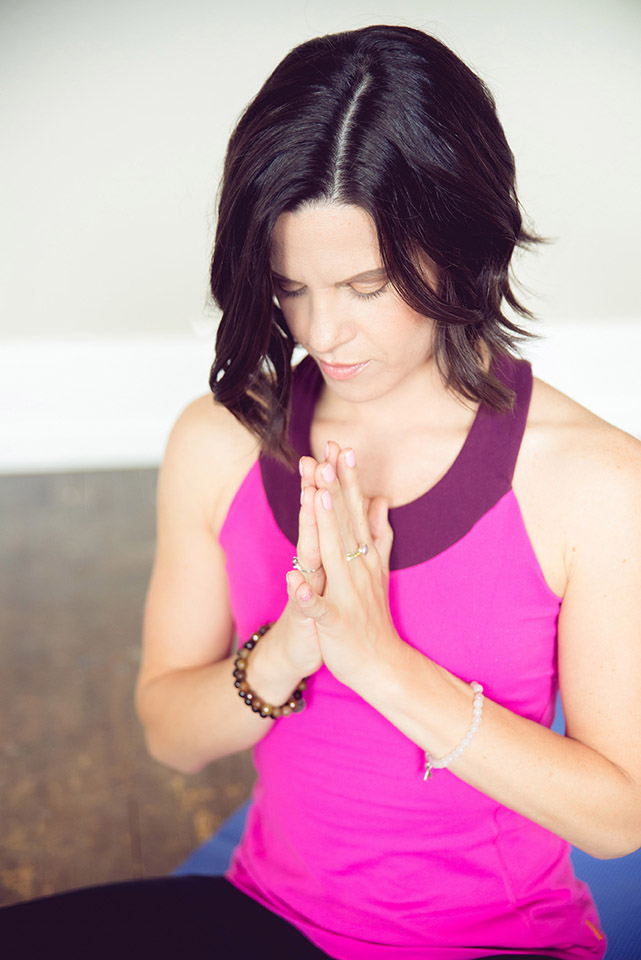 Jenn Shull is a trained Ontological Life and Leadership Coach and certified yoga teacher located in Charlotte, NC. Learn more about Jenn.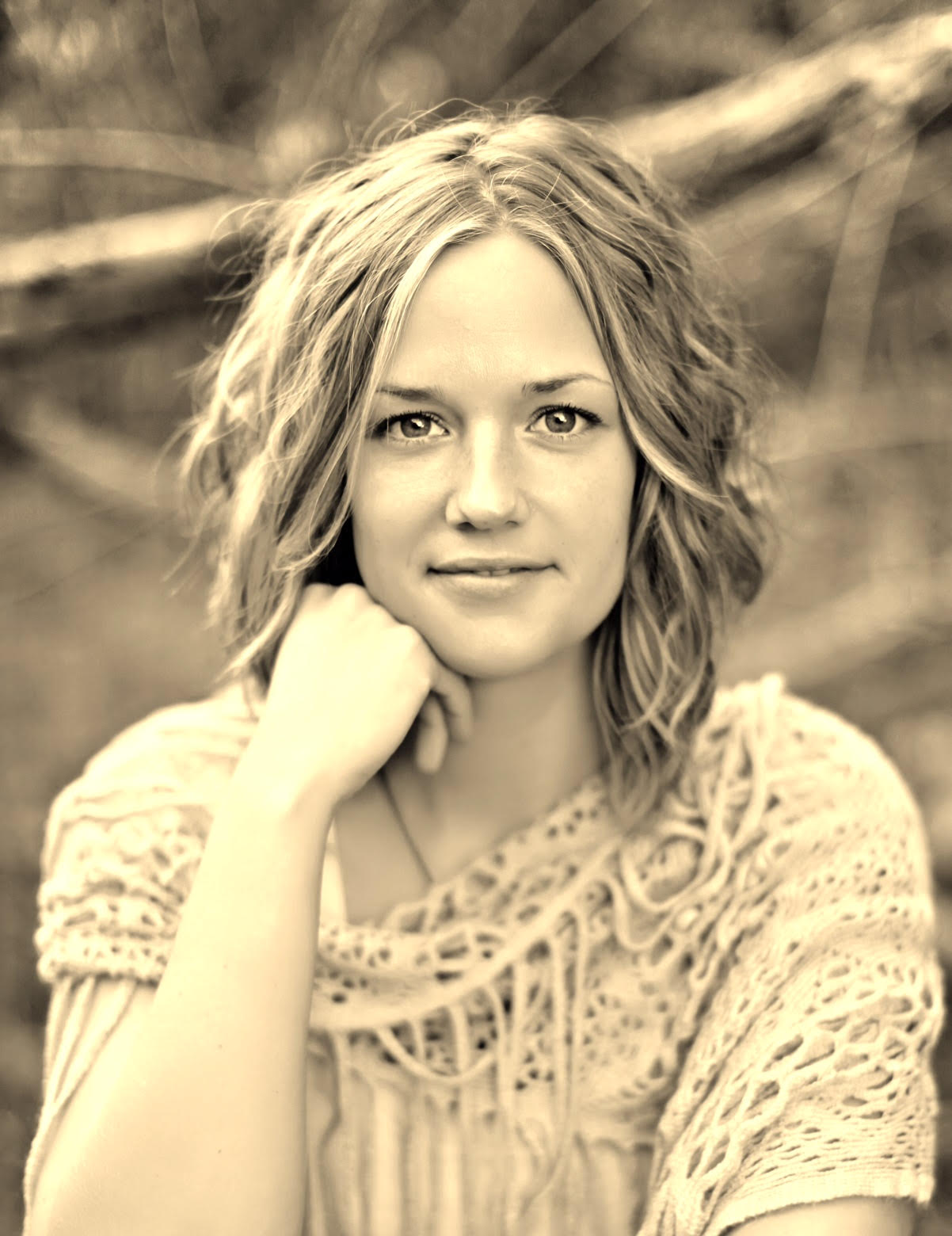 Sarah Crawford is a Life Coach for Sensitive Souls. You will find her nestled away in a cozy wellness space located in Appleton, WI. Learn more about Sarah.